Debut Album

Red Little Paper Kite
STORY | CREDITS | FUNDERS
With this concept album, Max Berend tells his stories with his warm, acoustic and rock infused indie folk-pop music.

On his musical journey, he lets the stars tell their stories. Dreams about the future on a swing. Plants a flower for every friend and the unknown end-of -life. Drinks a Jenever to his loved ones, those who remember him, and those that have forgotten him. Writes a letter to his father, his best friend. Opens an umbrella for a woman in the rain. Walks one last time through his grandfather's garden up to the dunes, where he meets Martha, his grandmother - and meets himself.

On Ocotber 15, 2021, the debut-album Red Little Paper Kite was released. The first first singles and the album can be streamed on your favourite platform:
.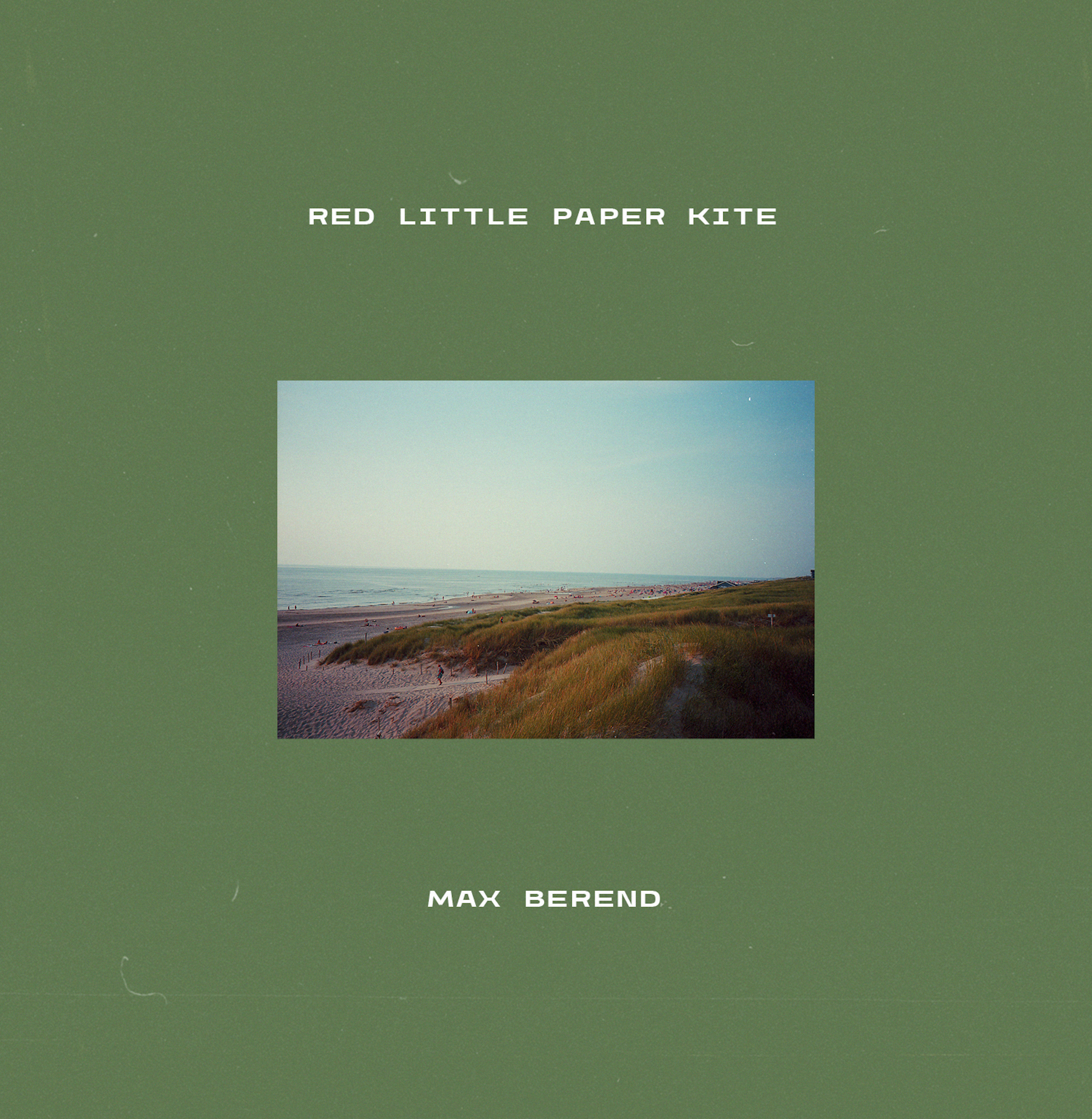 CREDITS
CREATION | CONTRIBUTERS

Written & Composed | Patrick Vido & Max Berend de Boer
Lyrics | Max Berend de Boer
Produced, Mixed & Mastered | Patrick Vido
Lead Vocals | Max Berend de Boer,Sara di Caro
Backing & Harmony Vocals | Sara di Caro, Patrick Vido, Max Berend de Boer
Guitars | Patrick Vido
Drum Programming & Percussion | Patrick Vido
Bass Guitar, Synthezizer & Organ | Patrick Vido
Piano | Bettina Hummler
Accordion | David Häggi
Trumpet | Lukas Kohler
Drums | Lukas Briner
Art Work & Photography | Maximilian Lederer

SPECIAL THANK YOU
SUPPORTERS | COMPANIONS

Review Group | Egle Vido, Martin Moser, Daniel Moser, Francis Roux, Vita Senn, Stefan Gartmann, Philipp Keel, Maximilian Lederer, Maaike Rademaker, Bettina Hummler
Graphics | Michael Gehrig & Philipp Keel
Text | Corinne Gerber
Crowdfunding | Guxim Shoshaj
Translation | Alexia Vitasse

A special thanks goes out to famliy and friends, who supported us in so many ways. You know who you are and how grateful we are.

FUNDERS
BELIEVING | CULTURE

A massive thank you for your financial support goes out to our supporting culture foundations:



PARTNER
COOPERATION | CONSULTING
Thank you to Simon den Otter and his team from Hertzhaft for consulting and supporting me on my journey.