TABULA MUSICA ORCHESTRA
SHE, THE SEA TOUR


STORY | IMPRESSIONS | FUNDERS



"All people want to be seen and heard," says Max Berend. This was the origin of the creation of the EP "She, the Sea". Because he observed in himself how often he looked for people and places to feel like he belonged, but did not find them, because he did not present himself for who he really is. Society often socializes us to strive for what we consider "normal" in life, based on metrics that no individual truly understands. This fosters a culture in which we often confuse acceptance with belonging, causing us to erect internal emotional barriers against each other that perpetuate conditions in which we hide parts of ourselves. This self-reflection is what he captures in the single "Beast," which aims to point out: We can all create belonging when we confront our own inner beast to come together as humanity through inclusion.

He found a strong partner in the inclusive

Tabula Musica Orchestra

, which with him and his band bring the songs of the new EP 'She, the Sea' to the stage. Founded in 2017, Tabula Musica Orchestra consists of musicians with and without disabilities, and is trained to play in a professional environment. Over the last few years, Tabula Musica has collaborated with artists such as Lo & Leduc, Jeans for Jeans and the Symphony Orchestra Biel Solothurn (TOBS).

On the "She, the Sea Tour" through Switzerland, Max Berend and the Tabula Musica Orchestra will play three concerts at three selected and accessible locations, like the

Winterthurer Musikfestwochen

. The performances are organized with sign language interpreters. They want to be where the "mainstream" can be found, in order to demonstrate: Together we can live inclusion and create participation and belonging naturally - no matter what background, gender, skin color, religion or whether with or without impairment someone might have. The beginning of this journey starts with opening up, and ends with listening.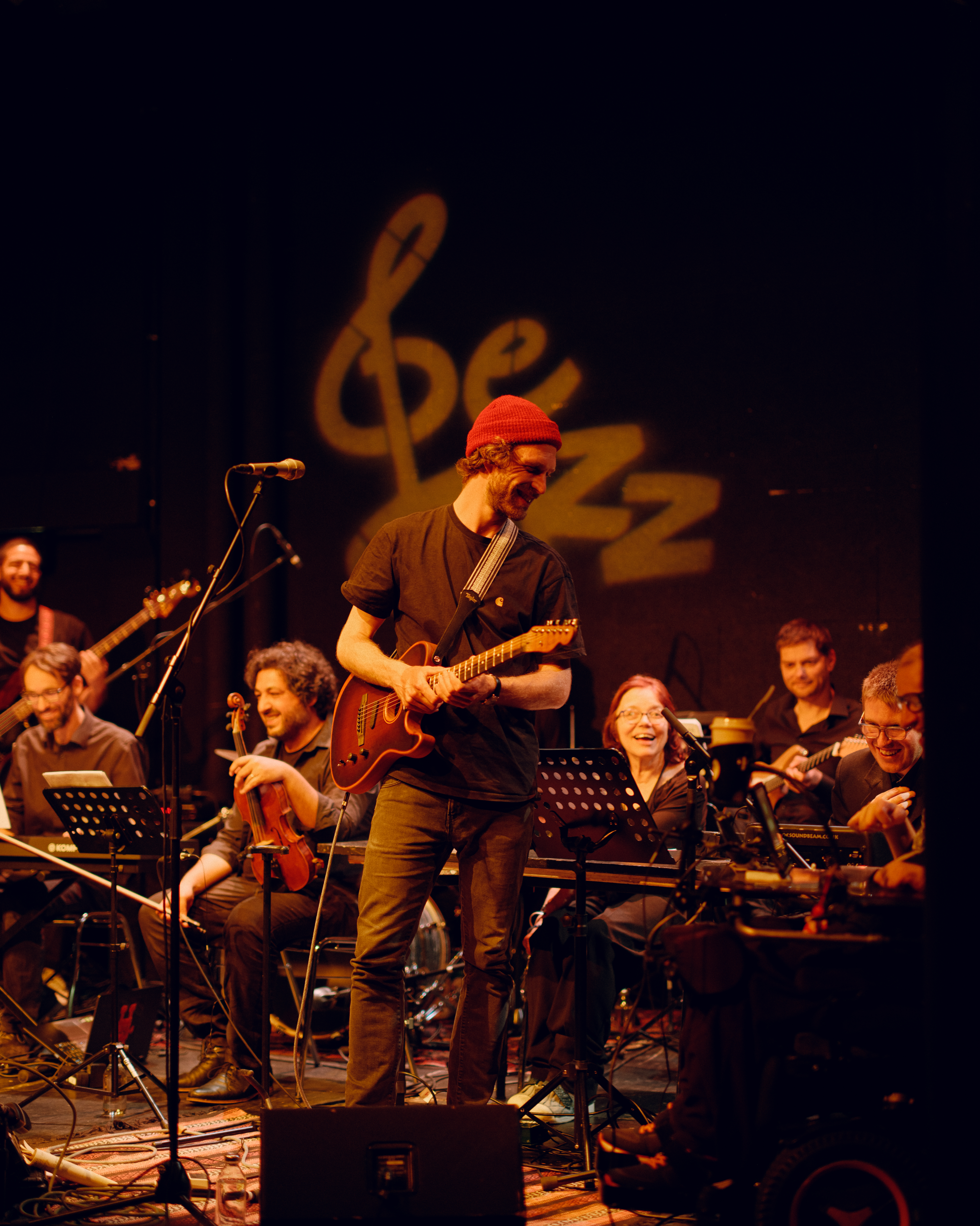 CREDITS & FUNDERS
SHE, THE SEA | TOUR | 2023
A special thanks goes out to all the funders that made this financially possible: Stiftung
Denk an mich
,
Stiftung Cerebral
,
Susanne und Martin Knechtli Kradolfer Stiftung
,
Reformierten Kirche Teufen
and private funders.
Written & Composed
| Max Berend de Boer, Daniël van der Duim & Bettina Hummler
Arranged for the Orchestra
| Noel Schmidlin
Mixing & Sound Engineer
| Micha Surber
Tour Management
| Denis Huna, Nadine Schneider and Max Berend de Boer
Tour Promotion
| Jennifer Baccouche, Mixtu Music
Tour Communication
| Hannah Schoeppe
Sign Language Interpretation
| Lilly Kahler - Verein MUX
Art Work & Photography
| Maximilian Lederer
Artists
| Christa Stein (soundbeam), Lukas Schmidt (soundbeam), Manuela Zeiter (clarinette), Daniela Gschwind (alt-sax), Sebastian Illing (e-guitar), Nina Valotti (e-guitar), Alan Tucci (bass), Caroline Komor Müller (piano), Bettina Hummler (keys), Lorena Dellenbach (keys), Philip Fürholz (keys), Olivier Schütz (Skoog), Andri Hürlemann (drums), Noel Schmidlin (Lead), Sara di Caro (vocals), Max Berend de Boer (guitar and lead vocal)